Your #1 Source For Laser Hair Removal Information
Buffalo Laser Hair Removal
Laser Hair Removal Buffalo NY

Information to make an educated decision.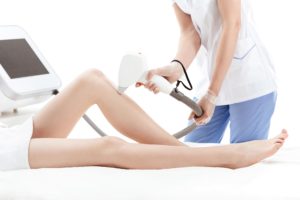 Buffalo Laser Spa & Cheryl's Hair Removal Center has been providing laser hair removal for its clients since 1998. That's over 22 consecutive years in Buffalo NY. We have more experience than even the National Chains in laser hair removal. Our "New" Venus Velocity laser hair removal device is able to remove unwanted hair with less pain. Yes, you heard it right, with less pain! The Velocity is very unique in that it can laser large areas of hair with less pain than just about any other laser on the market today. And it is very fast and effective so you can go about your day right after your treatment. Plus you will need less treatments!
You can try temporary methods of hair removal but the hair always grows back. Now with our laser hair removal program we can remove your hair in a flash of light. We are the oldest laser hair removal clinic (since 1998) in the USA & Buffalo with the most experience, bar none.
The bottom line is, you have unwanted or annoying hair that bothers you. We can help you get rid of it! We have new lasers that get great results with less pain than other lasers.
Our easy and effective laser hair removal treatment will destroy your hair follicles in a matter of seconds. You'll save time, money, and you'll save yourself from a lifetime of shaving, waxing and/or tweezing. Seriously, our NY Licensed Professionals have mastered the process of laser hair removal and stand behind it as one of the best ways to get rid of your hair for good. This year we are celebrating our 22nd year in the laser hair removal business with unbeatable specials. Call for details, 716-631-5525.
Buffalo Laser Hair Removal Lifetime Guarantee
We also offer a Lifetime Guarantee (you just pay a small copay for touch up treatments if they are needed). Our prices with copays are still less than the competitors National companies who have invaded Buffalo with their overpriced prices! You'll save thousands of dollars. So say goodbye to high pressure sales and overpriced fees. And hello to fair pricing without pressure. Say goodbye to unwanted hair & hello to smooth skin at a reasonable rate! Call 716-631-5525 for a FREE consultation or fill out our consultation form here.
AFFORDABLE PAYMENT PLANS FOR ANY BUDGET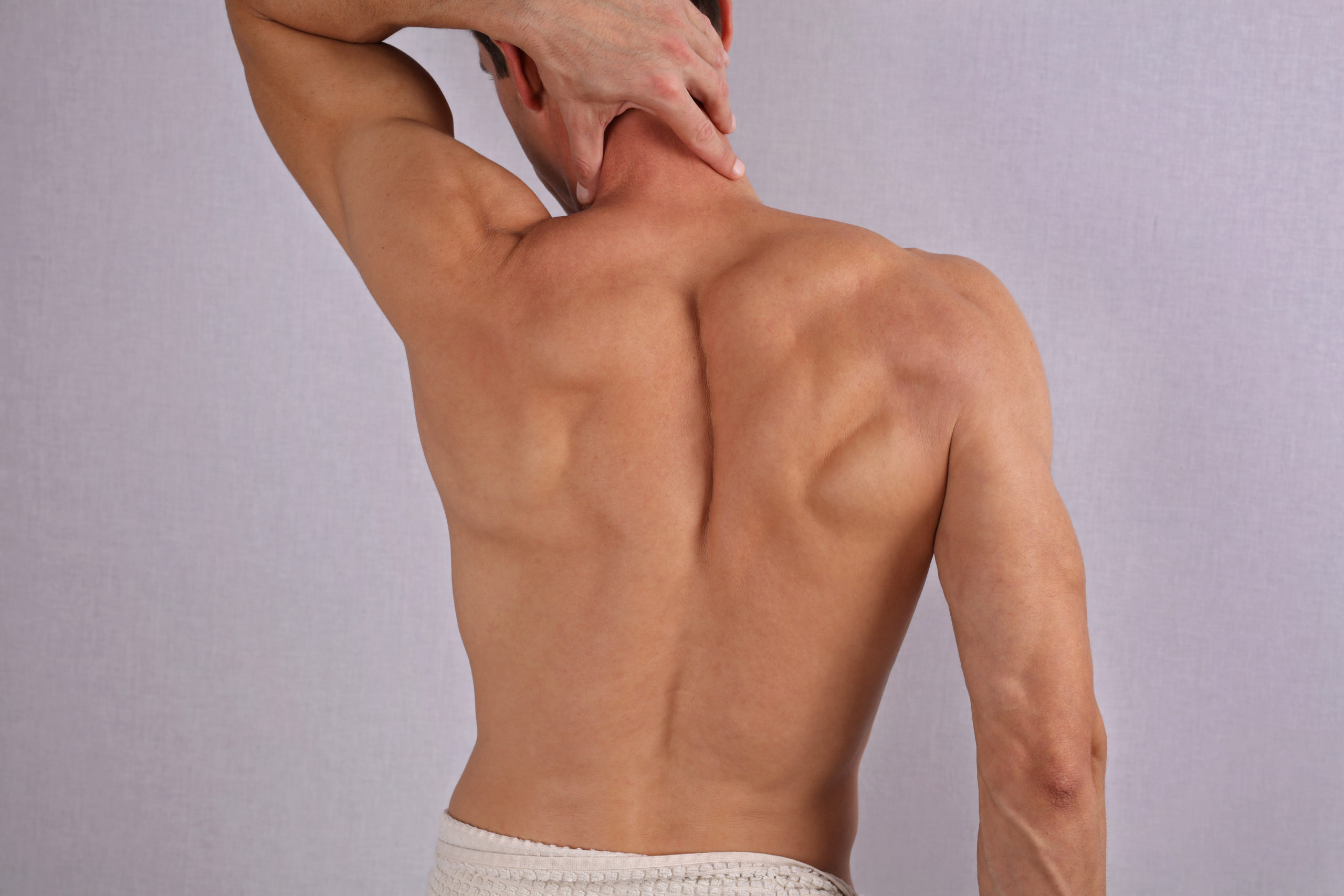 We try to work with any budget to make sure treatments are affordable. In house financing offers payment plans with 50% down and payments over 12 months.
Results you can see and feel. Once you have a laser hair removal treatment at Buffalo Laser Spa and Cheryl's Hair Removal Center you will notice how soft your skin becomes after your treatments. There's no more stubble, just smooth skin! Laser Hair Removal is easier now than ever at Cheryl's Hair Removal Center and Buffalo Laser Spa. We are in the heart of Williamsville at 5820 Main St, Suite 101, Williamsville, NY 14221 and we serve East Amherst, Clarence, Cheektowaga, Tonawanda and Buffalo to name a few local cities.
NO MORE INGROWN HAIRS, BUMPS, STUBBLE, OR SKIN IRRITATION
Our Laser Removes the hair follicle below the surface of the skin to stop ingrown hairs.
Enjoy smooth skin on any area of the body without the irritation and discomfort of waxing, tweezing and shaving can cause.
LICENSED MEDICAL PROFESSIONALS
We employ NY State Licensed Medical Estheticians. Most of our employees have had the treatment themselves.
YOU'RE IN AND OUT FAST
Treatments on the upper lip and chin can take as little as a few minutes and legs and back can take 30-60 minutes. Most treatments average just under 10 minutes per a visit. We know you don't want to spend any more time fighting problem hair than you already do! 
Call us today at 716-631-5525 to get started removing your unwanted hair. We promise you will be glad you gave us a call, 716-631-5525!
Women's Laser Hair Removal Special
Women's Underarms – $129.00
Regular Bikini – $199.00
Chest/Breasts – $149.00
Arms – $289.00
All pricing is per treatment – hurry limited time
Pick minimum 3 areas and get an additional 10% Off
How Laser Hair Removal Really Works
Laser hair removal has never been easier to get great results. We offer Monthly Payment Plans (with 50% down) and Package pricing. Call us now to book your FREE consultation at 716-631-5525.
Regardless of which body area you're looking to get rid of your unwanted hair, laser hair removal can help. In a matter of seconds, hair follicles are destroyed with minimal discomfort. We use highly concentrated laser light energy which targets and destroys your hair follicles. The laser's energy is attracted to the melanin (dark color) pigment in your hair. For this reason, laser hair removal work best on those with dark, coarse hair and a fair complexion. However, people without this combination can still get great results. Unlike many of our competitors, Buffalo Laser Spa and Cheryl's Hair Removal Center offers multiple types of lasers in our centers to treat a variety of skin types and complexions, including those with darker skin tones. Everyone's skin is different, which is why we will customize your treatment package during your FREE Consultation to ensure you achieve the best results possible, Call 716-631-5525.
After each treatment your treatment time in between treatments will be extended. Example, after your first treatment you will come in for your 2nd treatment about 6 weeks later, then after your second treatment you will come in approximately 8-9 weeks and so on until your regrowth is gone. Usually 6-8 treatments total. Very few clients will need more than 8 treatments. With every treatment you'll progressively see fewer and fewer hairs return. Finishing the entire series of treatments is crucial, as that ensures that you see the highest degree of permanent hair reduction. Stop worrying about the constant upkeep and start enjoying the freedom of silky smooth skin hair-free skin, year-round.
Commonly Treated areas:
Arms
Back
Bikini Line
Body
Brazilian
Back
Chin
Eyebrows
Face
Lip
Legs
Underarms
Thighs 
Call for Details – 716-631-5525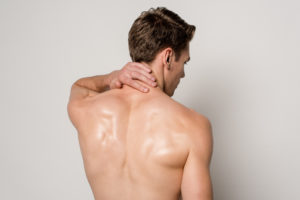 There are new laser technologies that work great on men's backs with less pain.
This is considered a more effective and longer-lasting method to get rid of body hair – for good. 
Today, the technology behind laser hair removal has advanced, which means you can undergo this procedure experiencing very little to no pain or discomfort. 
If you want to achieve the best possible results with the laser hair removal sessions, most experts recommend scheduling six to eight sessions performed approximately six to ten weeks apart. You will find over time your treatments will spread out longer between treatments because the laser is weakening your hair follicle. Eventually, you will be hair-free with smooth skin! 
There are some men who are self-conscious about seeking this treatment, believing it is designed exclusively for women. This is simply not the case. In fact, there are many professional athletes and male models, along with celebrities, and normal everyday people who enjoy this treatment and the benefits that it offers. 
If you are interested in this procedure, it is a good idea to schedule an initial consultation with our team to ensure you are a good candidate for this procedure. We can help you get rid of unwanted hair from all over your body. Fill out our consultation form here.
Men's Laser Hair Removal Back Special
Men's Full Back – $249
Shoulders – $99
Back of neck – $49
Upper Arms – $189
Full Arms – $289
All pricing is per treatment – hurry limited time trial offer
Pick minimum 3 areas and get an additional 10% Off
Ask for our "Men's Package Special" – Call for Details – 716-631-5525